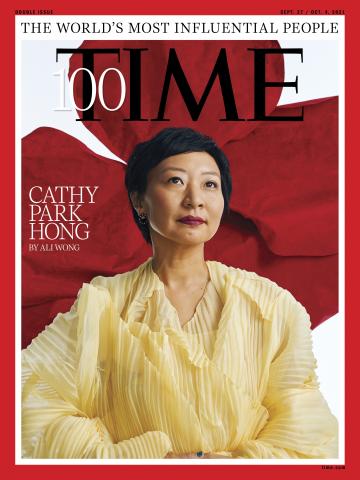 Cathy Park Hong will discuss her bestselling book, Minor Feelings: An Asian American Reckoning, in a virtual conversation with Monica Eng, a reporter for Axios, at 7 pm Thursday, November 4 via Zoom. The book has been called "a ruthlessly honest, emotionally charged, and utterly original exploration of Asian American consciousness."
The conversation is being presented by 21 Chicagoland libraries. There is no fee to attend yet registration is required and can be done at any of the participating library's websites.
The pandemic inspired Hong's 2020 essays, which explore Asian American consciousness and racism in the U.S., a topic that has recently taken a more prominent role in public discourse.
"During this current climate with heightened anti-Asian racism, we hope Ms. Hong can help our readers become more informed and sensitive about this crisis," said Roz Topolski, community engagement programming coordinator at Vernon Area Public Library and the initial organizer of the event.
Minor Feelings blends memoir, cultural criticism, and history to "speak honestly about the Asian American condition—if such a thing exists." It earned Hong the National Book Critics Circle Award for biography and was a finalist for this year's Pulitzer Prize. It was selected as one of the best books of 2020 by Time Magazine, which also named her one of the 100 most influential people of 2021. As a result, the book has been hard to keep on the shelf at local libraries.
Hong is the poetry editor of the New Republic and a professor at Rutgers University - Newark. She published three books of poetry before her nonfiction debut.
Participating libraries include: Arlington Heights Memorial Library, Aurora Public Library, Barrington Area Library, Clarendon Hills Public Library, Cook Memorial Public Library District, Deerfield Public Library, Downers Grove Public Library, Forest Park Public Library, Glencoe Public Library, Highland Park Public Library, Homer Township Public Library District, Indian Trails Public Library, Lake Villa District Library, Lisle Library District, Mount Prospect Public Library, Prospect Heights Public Library District, Schaumburg Township District Library, Skokie Public Library, Vernon Area Public Library, Wilmette Public Library and Winnetka-Northfield Public Library District.
Copies of Minor Feelings can be purchased online through the local independent bookstores supporting the event:  Anderson's Bookshop, Barbara's Bookstore, Book Bin and The Book Stall. 
###
For More Information Contact:
Nina Kenney
Head of Communications