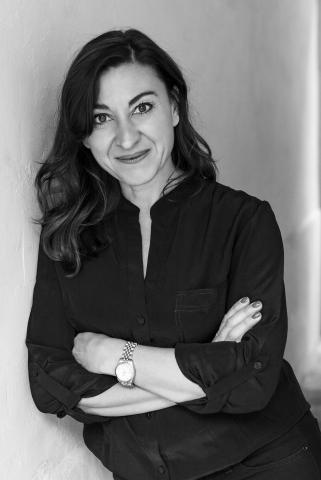 Pulitzer Prize-Winning Photojournalist Lynsey Addario Shares Her Experience and Photos
In the wake of current events, a group of libraries and nonprofit organizations around the Chicago area and across the state are partnering to bring Pulitzer Prize-winning photojournalist Lynsey Addario to their communities. Ms. Addario, who covers major conflict zones across the globe, will discuss her experience covering Afghanistan for 20 years. The event will be held virtually at 2pm, Sunday, November 21.

Ms. Addario will discuss what life was like, especially for women, during the Taliban's rule, how life changed for women in the 20 years she's been covering the country, and how Afghans are reacting now.   She will also share powerful images that she captured.  Award-winning interviewer Steve Edwards, formerly of WBEZ and the University of Chicago's Institute of Politics, will moderate the conversation.
Addario was a member of The New York Times team awarded the 2009 Pulitzer Prize for International Reporting for the photographic essay "Talibanistan." In making the award, the Pulitzer committee noted the perilous conditions under which the work was performed.
A recipient of a MacArthur Foundation "Genius Grant", Ms. Addario was also named one of five most influential photographers of the past 25 years for changing the way we see world conflict by American Photo Magazine. She is also the bestselling author of the memoir It's What I Do.
According to Beth Keller, marketing specialist at Highland Park Public Library and person overseeing the event, "Both Lynsey's experience and her photos should provide an awareness of events in Afghanistan," said Keller.  "We're thrilled to be able to bring an event with her to our communities at this time."
Library partnerships are nothing new, however, working together on virtual events became more prevalent during the pandemic.  Whether a bestselling author or a notable speaker, virtual events offer attendees the opportunity to engage, learn and connect with the speakers.  Such is the idea with the event featuring Ms. Addario.
An Afternoon With Pulitzer Prize-Winning Photojournalist Lynsey Addario:  Picturing Afghanistan takes place Sunday, November 21, at 2pm. Visit www.lvdl.org for registration information and viewing options. 
Lake Villa District Library enriches lives by connecting people to resources, services, spaces and each other.

For More Information Contact:
Nina Kenney
Head of Communications